Applied CCM is your dedicated partner in all of your simulation challenges. When you choose to work with Applied CCM, you gain access to a team with decades of industrial expertise. Our experts have successfully partnered with both large, global OEMs and small niche businesses.

We know consulting is not a one-size-fits-all approach. We specialize in tailoring specific solutions to meet your unique requirements and building out simulations with client-specific intelligence. After many years, we have found most engineering groups require tailored solutions to reduce manual work and maximize design efficiency.

Applied CCM provides comprehensive consulting and support for both open source and proprietary software. From selecting the right tools to implementation into your infrastructure or training of your engineers we can help you through each step.
We provide comprehensive and personalized support for your CFD meshing needs. From selecting the right tools, to implementation into your infrastructure or training your engineers we'll walk you through it step by step.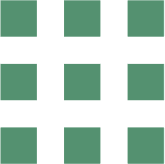 We can help to transition to OpenFOAM® from other CFD software by:
– Analyzing your current CFD workflow.
– Defining the equivalent OpenFoam process.
– Configuring OpenFoam to give the same results as the CFD software you are replacing.
– Customising OpenFoam according to your requirements.
– Adding new features OpenFoam
– Implementing OpenFoam into the processes of your company.
– OpenFoam can simulate anything from complex fluid flows involving chemical
reactions, multiphase, turbulence and heat transfer, to solid dynamics, and electro-
magnetics.
From CAD to post-processing, entirely hands-off simulations workflows remove the routine and tedious tasks that reduce efficiency. Engineers can then spend time analyzing results and making design decisions rather than managing software.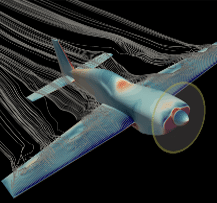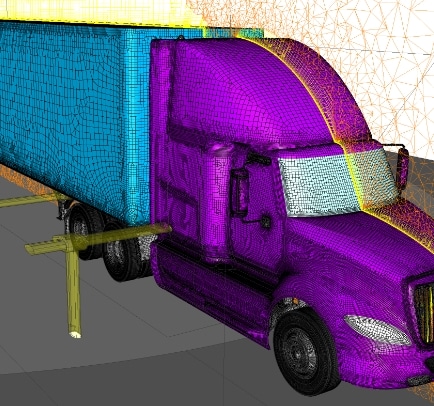 Meshing is known to take upwards of 80% of the time required to complete a simulation. With our decades of meshing experience, generating meshes tailored for the needs of the application, solver, and hardware resources can be done for a fraction of the cost.
Challenging problems often fall out scope of the applicability of the physics and models with as-provided solvers. Applied CCM has experience developing flow solvers for a variety of applications: high-speed, combustion, multiphase, multispecies, conjugate heat-transfer, turbulence and combinations of those. See our technical publications page for some examples.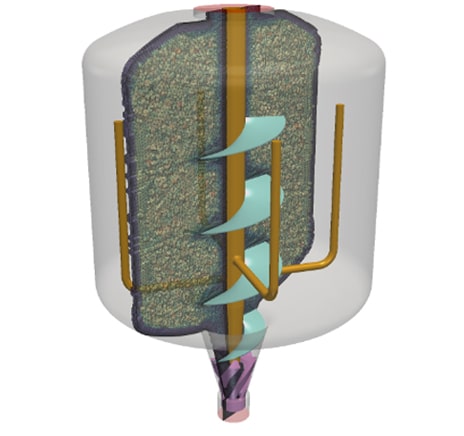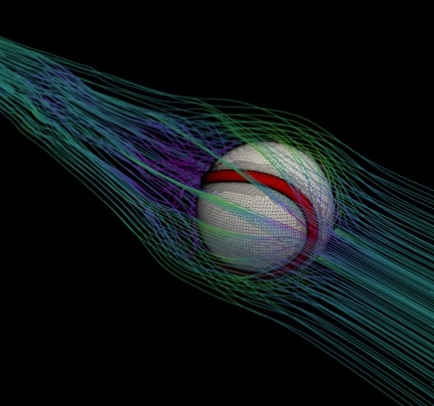 The most important step in the process – using the results to make decisions – often requires custom workflows, utilities and libraries to extract information. Making the best decisions quickly requires consistent and robust visualization.
In addition to building the CFD simulations, Applied CCM can provide insight into the flow phenomena to help guide the customer's decision making.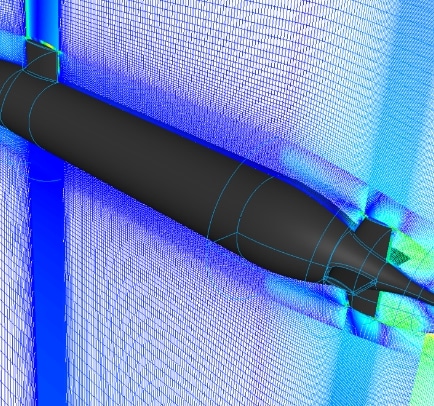 "Pointwise is the meshing tool to build high quality complex meshes. It's features make it easy to build meshes quickly and it's scripting allows automation of trivial tasks. There is lots of fantastic material on the website to help with learning and the Applied CCM team is always willing to help. It's a great program for preprocessing CFD simulations. I highly recommend it."
"I took the Applied CCM OpenFOAM training course and came out with a solid understanding of how to set up cases suitable for my application, rather than just relying on the as-provided tutorials. The hands-on examples were particularly useful, allowing me to build a deeper understanding of how to build reliable analysis workflows. Their technical support has been extremely valuable for the LES modeling of our heat transfer enhancement project including development of a more robust solver and additional functionality. Their knowledge and expertise has accelerated our progress significantly, allowing us to develop a validated model ahead of schedule."
"Pointwise has become an essential tool that we at Blue Sky Solar Racing use for meshing our aerobodies. With its intuitive interface and thoroughly developed tutorial videos, Pointwise is a great software that allows our team to accurately and thoroughly capture even our most complex geometries for CFD simulation."
Meet Your Industry Standard
This is a follow on to post I wrote a little more than 8 years ago when I was employed by Pointwise. At the time, I talked about the improvements in the meshing experience using Gridgen for my PhD relative to using Pointwise in industry. TL;DR Gridgen …